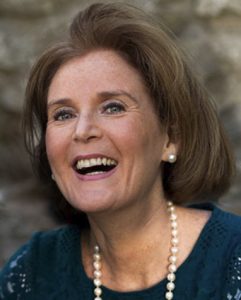 Carol Ann Casey is Managing Director of CA Compliance specialising in independent investigations, governance and HR compliance services. Carol Ann provides an independent review service and founded WBR Limited that specialises in the protected reporting of alleged wrongdoings in businesses with the additional services of conducting independent investigations and adjudications.
Concurrently Carol Ann holds the statutory office as the Independent Adjudicator of the Law Society of Ireland where she impartially examines the Law Society's handling of complaints and compensation fund claims and can recommend changes to the Law Society to maintain the highest standards.
Carol Ann is a Chartered Director (C.Dir) of the Institute of Directors and Chartered Fellow of the Chartered Institute of Personnel and Development (FCIPD). She holds a master's degree in business studies along with recent qualifications in ombudsman, dispute resolution, regulatory affairs and corporate governance. She is CEDR qualified in mediation.  She recently attained the Law Society's judicial skills and decision-making diploma and data protection certificate.
Carol Ann is an Independent Non-Executive Director of The Blarney Woollen Mills Group and a member of the Audit and Risk Committee.  She is Chairperson of the Central Remedial Clinic (CRC) (having previously been Vice-Chairperson of the Board and Chairperson of the Remuneration and Nominations Committee and a member of the Governance Committee).  She is also a National Council Member of the Small Firms Association.
Attributes
Strategic, constructively challenges and exercises due diligence, Carol Ann is not swayed by biases, has an ability to build consensus and manages stakeholders effectively.
Carol Ann develops and maintains strong professional working relationships, where her honest, direct and objective disposition generates confidence and trust in others.
Logical and impartial in her approach to work, Carol Ann possesses a robust work ethic with oversight, governance and compliance at the core.
With a strong regulation, compliance, dispute resolution and governance background, Carol Ann's experience proves her competence, dedication and high performance in her work.
Email: carolann@cacompliance.ie
View my LinkedIn profile: